4 shortcuts for getting press as a mental health professional without a PR agent
We are going to give you way to get press as a mental health professional
Have you ever wondered how to get those "as seen on" logos under your name on your website?
We've got news. It's easier than you think.
To build a successful private practice or career, you're going to need to develop trust and rapport with your community and potential clients. One shortcut to building trust and rapport online is by garnering free press.
Here are our top 4 shortcuts for getting press, without hiring an expensive PR agent, to ultimately establish credibility for you as an expert in your field.

1. Research journalists, connect on Linkedin, and interact for getting press
Much like with anything else in life, the relationships you have can net you opportunities when seeking press features. One of the easiest places to connect with journalists, producers, and publishers is LinkedIn.
Start with your local media and add on-air news personalities you know. From there, continue to add other station personnel including producers, writers, and interns. Interact with them. Over time, they'll get used to seeing your name and your content, which warms up your relationship with their network.
2.  Create your pitch for getting press
In order to land a feature, you're going to need a pitch. Your pitch should contain 3 key things:
What your story idea is
Why you're a credible expert for this story and
How you plan to present it on the intended network
Don't have a story idea yet? No problem. Keep an eye on major headlines and think about what expertise you may have to give as a mental health professional to the general public, in relation to those current events.
Once you've done that, carefully craft your expertise into a unique story idea and start reaching out to networks. And don't just start sending mass emails! Send them one at a time, addressing the recipient by name. Adding a human touch means your pitch is more likely to be opened and read.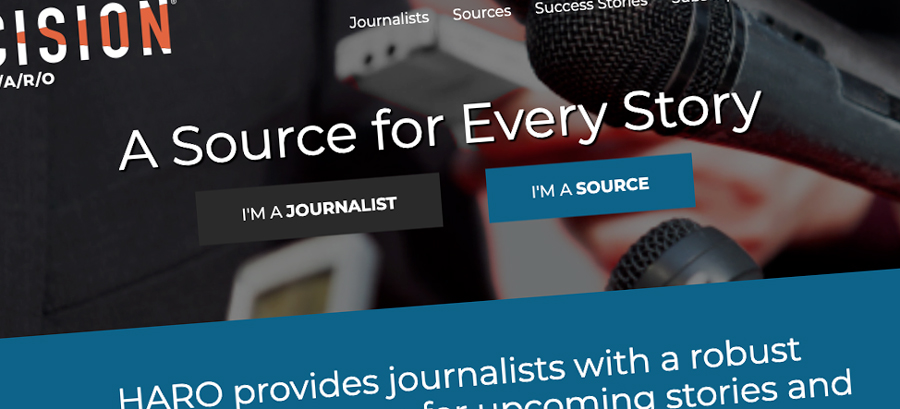 3. Use HARO 
HARO is an acronym for "Help A Reporter Out." HARO is a website that compiles news features every day from all over the world, then emails them out in search of experts who can contribute content related to the topic at hand.
To sign up for HARO, go to helpareporter.com and click "I'm a source." From there, you can sign up to receive 3 emails per day containing story ideas. If you see one that fits your expertise, answer! It's a free service, and a great opportunity to land press in a number of world-wide publications and news platforms.
4. Start SOMEWHERE. 
Let's be real. You're probably not going to land a big feature in Forbes on the first try. But never underestimate the power of starting small.
Start by writing an Op-Ed in your hometown newspaper, or contributing as a guest on podcasts. Not only will you gain confidence and momentum, you just never know who could be reading or listening which could lead to larger opportunities down the road. Additionally, when you start seeking larger press opportunities, having some experience, even on a small level, can help.
Remember, it's not always about "luck," or having a bunch of connections. It's usually about providing VALUE and expertise to an audience. If you can do that, you can certainly land press opportunities.