We Found the Best Telehealth Platforms So You Don't Have To
Today we are going to cover several of the main telehealth platforms so you can choose what works best for you.
Having the right telehealth platforms to practice your teletherapy is going to make a difference in the type of healing you will be able to give to your clients and the amount of ease you are going to be able to perform your job.
We have several different telehealth platforms to cover for you, but I still recommend trying each one of these for yourself.
What you may consider as a drawback on one of these platforms may not bother someone else.
If you're like me and just want someone else to do the research for you then you are in for a treat.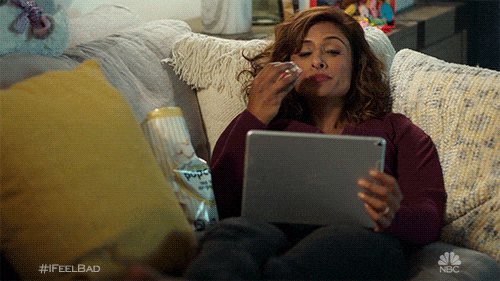 The first platform we're going to cover is Psychology Today's Sessions platform.
This platform is fairly new, so keep in mind that it still likely has some glitches to work out. It's a free platform for anyone who is a member, and we know you are a member because Psychology Today is a great place to put yourself out there for potential clients to find you.
It's super easy to set up. When you first log in, it prompts you to sign the BAA, which makes you HIPAA compliant.
It has a waiting room, very similar to doxy.me.
You have one link to send out and it will be the same link every time. You can use it on your phone with no account.
It does require that the client use their real name when signing in.
They are clearly still trying to work out the kinks, and since it is so new, we aren't aware of how bad the crashing is for this platform, but if you already have a Psychology Today account, it's worth a try.
is the next platform we cover, I don't have much to say about it simply because of its price.
Plans start at $49.95 a month.
When some of their benefits are already included in services you may already be subscribed to elsewhere for free or low cost, it seems silly to add more overhead to your business for those redundant features.
is a free platform that is popular with a lot of therapists simply for the fact that it is free.
It requires no downloads on the clients and can be used on mobile devices. It's set up in a waiting room just like Psychology Today.
Once you sign the BAA with the free version of doxy.me, it is HIPAA compliant.
The major flaw of Doxy.me is it crashes. A lot.
Some therapists say they can almost never get it to work for them, this is probably due to the high volume of usage they're experiencing this year.
They also lack the ability to screen share and message your clients on the free version.
is the next one we are going to cover and just like VTConnect, I don't have a lot to say on them solely because the price is $49 a month.
With much more cost-efficient options out there, it just seems silly to pay this much for this service.
They also have a long and complicated setup process which makes it even less worth it.
is one that we are on the fence about.
The cost is $30 a month, so that covers you with a BAA to make you HIPAA compliant, and it's much lower than other paid options.
They also don't seem to have nearly as many complaints of site crashes as Doxy.me.
The connection is incredibly clear and they also use the online waiting room concept.
The lowest option only allows you 5 sessions a month, so if you are solely offering teletherapy services, you would have to use the $45 a month option, which is still a bit on the pricey side.
You can even accept payments through their service at the middle tier.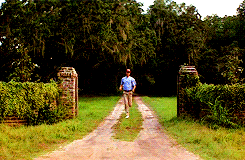 Next on our list is Zoom. In order to be HIPAA compliant with Zoom, you have to use their paid version which is a whopping $200 a month. I don't think much more needs to be covered for this option.
is a really popular tool with therapists for its ease of use.
It starts at $10 per month and has low crash rates.
You can also use Simple Practice to log all your notes and do payments, invoicing, forms, and any other paperwork you may be needing.
They also include free messaging with the upgraded plan. The client will never need to download an app or create an account either.
aren't getting much of a high rating from us as well either. For all of the same services that you receive with SimplePractice, with TherapyNotes, you'll be paying an extra a month.
We save our personal favorite for last which is, Google Meet. This is included in Google's $6 a month plan for ALL of their G Suite services to be HIPAA compliant.
We have the blog linked right here if you missed how to make it HIPAA secure.
It's extremely easy to use for you and the client. The client will need to have the app and login in if they plan on meeting with you via the phone, but they won't if they use a web browser from a computer.
The crash ratings are not high at all with Google Meet either. The only downside is that you have a separate login for every meeting with a client.
We didn't cover every platform out there, but we did cover a large number of the most popular ones that therapists and counselors are using.
We hope this helps you decide which platform is best for you and your clients.
Leave us comments on how much this video helped you pick the right telehealth platform and thoughts on any of the ones we didn't cover or points we missed about the ones we did cover.